In Gaillac, we are half way between The Atlantic Ocean and the Mediterranean Sea. The climate is predominantly oceanic, with a Mediterranean influence, due to the southwind.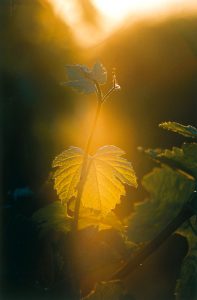 This dry, hot wind loses its sea moisture as it crosses the Montagne Noire, which separates the Lower Languedoc from the Upper Languedoc and continues toward the hills of the Tarn.
It is responsible for warm, dry periods during the autumn, which are the best conditions for optimal maturation of the red grapes, while obtaining high concentration of the white grapes, in particular the Loin de lil, especially if the noble rot has already set in. In these conditions, its possible to obtain quickly very sweet grapes which are used to make our fantastic sweet white Renaissance wine.
The average annual rainfall is 730 mm and the average annual temperature is 13.4°C. There are on average 2115 sunshine hours per year (Albi meteo 1991-2010)